AmO Reviews
"The best and most beautiful things in the world cannot be seen or even touched. They must be felt with the heart."
Helen Keller
Sunday, 13 June 2021
The decision to stop smoking is a huge step toward a healthy lifestyle. Most people who have stopped smoking or have tried to do so agree that it is not an easy habit to break. When Pfizer Inc. introduced its smoking-cessation drug Chantix in the United States in 2006, many smokers who wanted help kicking the habit rejoiced.
Read more...
Sunday, 13 June 2021
Our elderly population is growing, and according to the Department of Aging, this growth will be double that of any natural population increase. Along with a surge in the numbers of elderly citizens, however, comes a terrible phenomenon: elder abuse. This crime takes many forms, from neglect and physical abuse to isolation and psychological manipulation. One of its most consistent manifestations, though, is elder financial abuse. Elders are all too commonly exploited and defrauded by wrongdoers, with most cases going unreported.
Read more...
Friday, 11 June 2021
In modern bathroom interiors, a 30 inch vessel sink is becoming increasingly popular. It looks like a neat bowl installed on horizontal surfaces of cabinets, countertops, on the windowsill, in a wall niche, etc.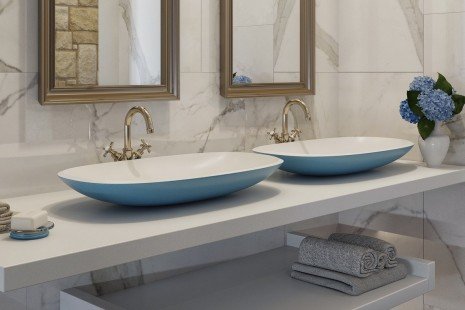 Read more...
Friday, 11 June 2021
The concept of owning a historic car is a pipe dream for most automobile enthusiasts. With specific historical automobile models costing millions of dollars, finding affordable muscle cars may appear to be impossible. Regardless of what you see on the auction table, you can find a historic car for a reasonable price. Not all cheap historical automobiles will match your needs, but there are some great classics that are both affordable and exciting.
Read more...
Tuesday, 08 June 2021
Boilers have been a piece of utmost importance for a long time. Its steam and heat-producing mechanisms are very useful in a country's economy, especially in running various businesses and industries by supplying large quantities of steam to steam-powered machinery, paramount in their operations and productions.
There's no doubt that boilers are an important appliance to many industries. Not only are they necessary for heating, but they're often used for our day-to-day needs like washing or cooking.
Read more...
Monday, 07 June 2021
Whenever we think of our dream house, we think of having a big swimming pool and hosting pool parties and whatnot. However, most of us back out of this plan owing to the tedious maintenance. But, the fun and the benefits that come with the swimming pool outweigh the maintenance worries. Not to mention that the swimming pool also adds to the home's aesthetic value and balances the temperature during hot summers. If you are looking to clear your apprehensions, here are some benefits of having a swimming pool in your backyard.
Read more...
Saturday, 05 June 2021
If you are in search of a spring cleaning company, then you should plan to hire the best. When you hire the best company, you receive top notch services. In order to choose the best spring cleaning company Singapore, you should keep a few factors in mind. Here are some of the tips which will help you in hiring the best cleaning company.
Read more...
<< Start
< Prev
1
2
3
4
5
6
7
8
9
10
Next >
End >>
Results 45 - 55 of 513
Quotation
"It is one of the most beautiful compensations of life, that no man can sincerely try to help another without helping himself."
Ralph Waldo Emerson