Business and Success
Wednesday, 30 December 2020
In the business world, decisions are made every day that impact many people within and out-side of your firm. Managers make decisions about which projects to prioritize. Executives make larger, and high-level decisions about which direction to take the company in. And workers make hundreds of micro-decisions per day, too, regarding how they should complete their work. All of these decisions are based off evidence - but is there a way of making that evidence better and more reliable? That's what this short piece aims to understand and answer.
Read more...
Thursday, 24 December 2020
If you are a manager, the chances are you have already managed to stand out in your work. As you progress, however, expectations rise and your responsibilities deepen. Whether you want recognition, a promotion, or a pay rise, here are some ways you can stand out to both your employees and leaders at work.
Read more...
Tuesday, 22 December 2020
Are you currently running a small local heating business? If so, you're probably searching for ways to improve your company and attract more customers. After all, it could be the difference between your business failing or flourishing.
To help, here are four tips to enhance your heating business.
Read more...
Friday, 18 December 2020
The traditional office is on its way out. While already costing a lot of money for companies in terms of renting space, the coronavirus pandemic has shown that a lot of businesses can work fully remotely.
Even some huge companies, such as Google and Facebook, have stated that, no matter what happens in 2021, they will offer their employees the chance to work from home up
until the summer
.
While it may seem on the outset a quite daunting task, it may provide fortuitous during today's uncertain times. Avoiding the need to spend lots of money on stationery, whiteboards, heating, electricity, and coffee, making a fully remote business can save you a lot in the long run. If you are looking to migrate your business to a fully remote platform, you will need to install a fair few different systems to make it a success. To help you make that next big move for your business, we have compiled three essential steps for making a remote business a success, as this
list of sites
have done it.
Read more...
Monday, 14 December 2020
The vast majority of us are working from home these days. That is not particularly a problem if you're a one-man show, but if you're working in a team, it can be a little bit challenging to get on the same page with everyone. With that in mind, we've thought about what can we do to make working from home and cooperating better and we've come up with a simple answer – an online whiteboard. Don't believe us? Let's take a look at some of the benefits.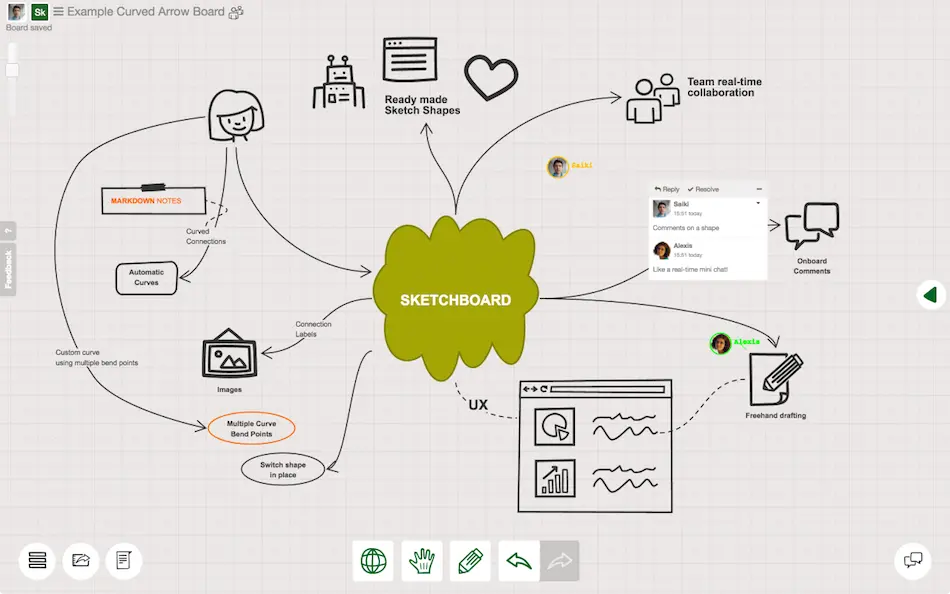 Read more...
<< Start
< Prev
1
2
3
4
5
6
Next >
End >>
Results 46 - 52 of 52
Quotation
"Be who you are and say what you feel, because those who mind don't matter and those who matter don't mind."

Dr. Seuss