Best Ways to Keep Yourself Fit While Traveling
Friday, 02 October 2020
Traveling and staying fit should go hand in hand, but many people often ignore that. They see holidays as a time to over-indulge, treat themselves, and then return home feeling heavier than before. But when traveling, we should prioritize our health, given that there is nothing as important as it is. With fewer commitments traveling, you can take full advantage of these moments and go home healthy, freshened, and revitalized.
Read on for the best workout tips if you need to remain in shape whenever on a journey.
1. Eat Healthy Meals
Eating healthy meals is one of the best early morning workout tips. Always take a healthy breakfast. And before leaving for the journey, ensure you pack travel-friendly, healthy snacks. Some of these are the granola bars, unsalted dried fruits, gluten-free crackers, digestive cookies, and rich seeds.
You can eat them during the journey at different intervals to avoid feeling hungry. You also need fresh fruits, yogurt, milk, and salads. Your diet should be balanced. It should contain different sources of carbohydrates and proteins. If you cannot get a balanced diet, use supplements. For individuals with lactose intolerance, they can choose the
best lactose-free protein powder
.
You can turn to Trip Advisor, Happy Cow, Google, Yelp, and Facebook Groups for the right information. Remember, there are no workout tips that can work out for you if you end up in a restaurant that serves unhealthy meals.
2. Stay Hydrated
Staying hydrated is a workout tip for weight loss. When people have traveled for a long-distance, they can feel hungry and end up overeating. Most of the time, they are just thirsty. Remember that the human body consists of water at 60%. So, if you fail to stay hydrated, nothing will work for you.
3. Go on Walking Tours
Go to walking tours to explore the new place. This way, you learn more about the local culture, the local delicacies, and more. The walking tours also help keep you physically fit. Reaping all the benefits requires that you walk as much as possible without overdoing it.
4. Sleep Well
Achieving an excellent night's sleep is often difficult when you're traveling. You are likely to face insomnia. The many new things that you try to do during the day may also cause a sense of restlessness. All this can prevent you from keeping fit. Overcome it by doing the following:
Limit the intake of caffeine
Try to abide by your regular sleep routine
Ensure you are not using electronics at least 30 minutes to bedtime
Block light using a quality sleep mask
Practice yoga or deep breathing 5 minutes before bedtime
Avoid stress
5. Join Local Fitness Classes
Getting sweaty with others is an excellent way of motivating yourself to remain active. There are many free local fitness classes. Once you join them, you will discover many new workout motivation tips.
6. Engage in Hotel Room Workouts
Do not ignore the workout moves that you can do in small spaces. As you watch the TV, wait for room services, or pack your suitcase, you can try the mini-workout moves. Some of these are yoga, left lifts, push-ups, sit-ups, squats, lunges, and jumping jacks.
7. Stream Workout Videos
If you feel you need more workout tips, try streaming different exercise programs online that are
simple and affordable
. People just love to give advice, and you will get a lot of them in comments. You can consider different workouts others recommend and choose one that you feel best suits your needs.
8. Make Use of the Hotel Gym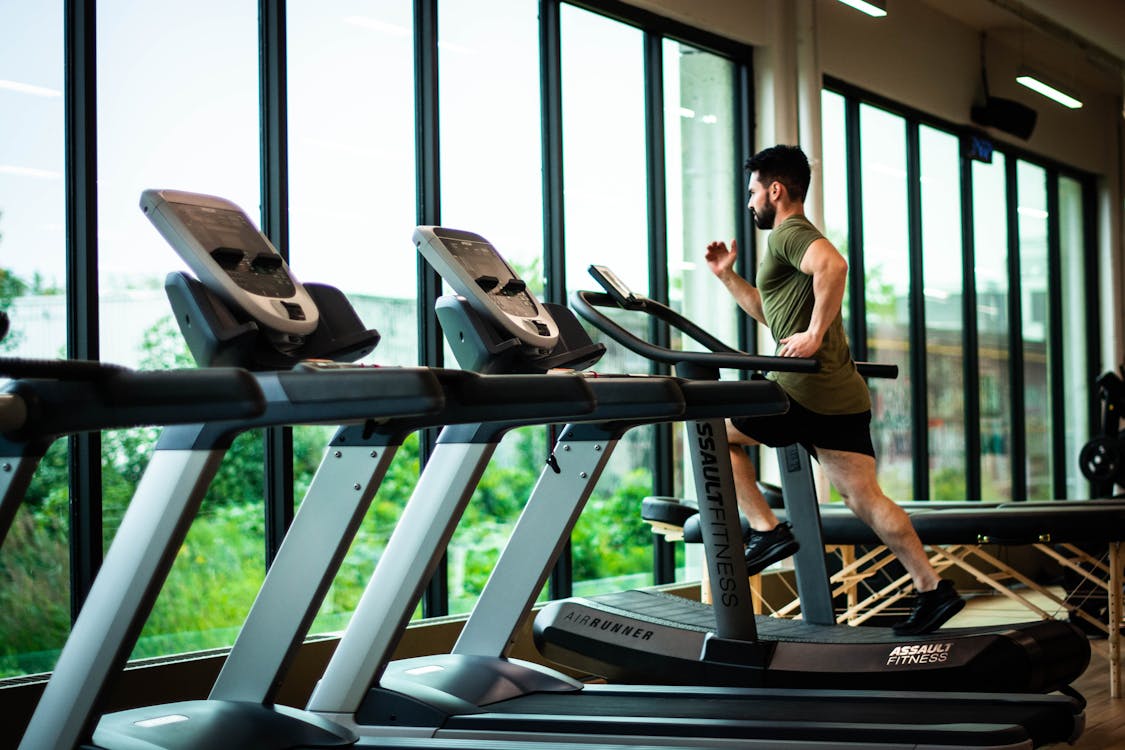 If you love to exercise in the gym, find out if your hotel can give you this opportunity. Most of these gyms are nicely equipped. Try to work with a local coach; their unique approach can inspire you to work out and explore other workout tips for women or workout tips for men.
9. Take the Stairs
Taking the stairs may seem to be one of the best and easiest workout tips. It is available everywhere and guarantees great workout benefits. Instead of taking the elevators, moving sidewalks, or escalators, you can make it your fitness habit that requires little effort but can significantly add up to the game.
Conclusion
Do not stress up yourself. Try to enjoy the physical activity by choosing the best holiday workout tips that help you stay fit and have fun at the same time.
Do you have any tricks for keeping fit while traveling? Share them in the comments.
Author Bio
Alex Green is a copywriter with 3 years of experience. He is fond of healthy living and knows everything about home improvement. In his spare time, Alex likes walking with his golden retriever, meeting with friends, and attending the gym.