Healthy Lifestyle

"In health there is freedom. Health is the first of all liberties. "

Henri-Frederic Amiel
Wednesday, 03 March 2021
Looking after all aspects of your health is important, having a holistic approach will ensure you feel your best all the time.
When you give your body the love and attention that it deserves, you can help to keep physical health problems at bay. This is something you can work towards through regular exercise, healthy eating, and taking care of your mental health.
Read more...
Wednesday, 03 March 2021
It seems perfectly natural to feel apprehensive about leaving your current residence, especially when considering your options for an idyllic life in your later years.
There is a likelihood that a negative preconceived image of a senior care facility paints the act as an undesirable one. In reality, assisted-living facilities are often fantastic places that can offer a huge amount of support, a sense of community and a pleasant environment to settle down in.
Read more...
Tuesday, 02 March 2021
Iron is something that seems more powerful when there is a deficit than otherwise. It helps keep your body energetic as well as healthy. Nobody pays that much attention to iron levels until they feel tired, dizzy, and start to get frequent rounds of illness. Insufficiency of iron is daunting to spot at the early stages as most people don't even experience any symptoms. Though diet plays an essential role in promoting a healthy lifestyle, iron capsules help when diet seems insufficient. In this article, we will study everything related to iron, recommended intake and iron capsule benefits.
Read more...
Friday, 26 February 2021
A cancer diagnosis of any kind can completely turn your world upside down. As soon as you hear your doctor say cancer, you might experience fear, sadness, and even anger. Once you process your diagnosis, however, it will be important to take an active role in your healthcare. Doing this will give you some sense of control and can give you hope as you navigate treatment options and recovery. The first and most important step that you will need to take in your fight against cancer is to choose the right oncologist for you.
Read more...
Friday, 26 February 2021
Is your grin a little green? Is your halitosis nearly insufferable? Chances are, your smile is suffering the consequences of your less-than-satisfactory dental hygiene habits. With years of daily practice, you might consider brushing your teeth to be an act of muscle memory. However, you may be under the delusion that you're a star brusher, when in fact, you're failing to meet your dentist's expectations.
Read more...
Wednesday, 24 February 2021
Creamy, delicious, and fulfilling – shakes are the perfect breakfast, pre or post-workout snack and (if they're low calorie) dessert! The best thing is, they're so versatile and yummy that nothing satisfies you like a rich and yummy shake.
But what feels better than a regular shake?
Organic nutritional shakes
! They're healthy, flavorful and packed with all the nutritional goodness that your body needs to stay fit and healthy.
In this guide, we'll share with your our top 6 organic nutritional shake picks that are not only tasty, but also packed with nutrition!
Read more...
Wednesday, 24 February 2021
Almond butter has become incredibly popular over the past decade. According to Google Trends, the interest in almond butter has increased by 300%. It's haloed as a healthy alternative to peanut butter and has found its way into a huge number of sweet treat recipes, as well as working as an egg replacement for vegan desserts.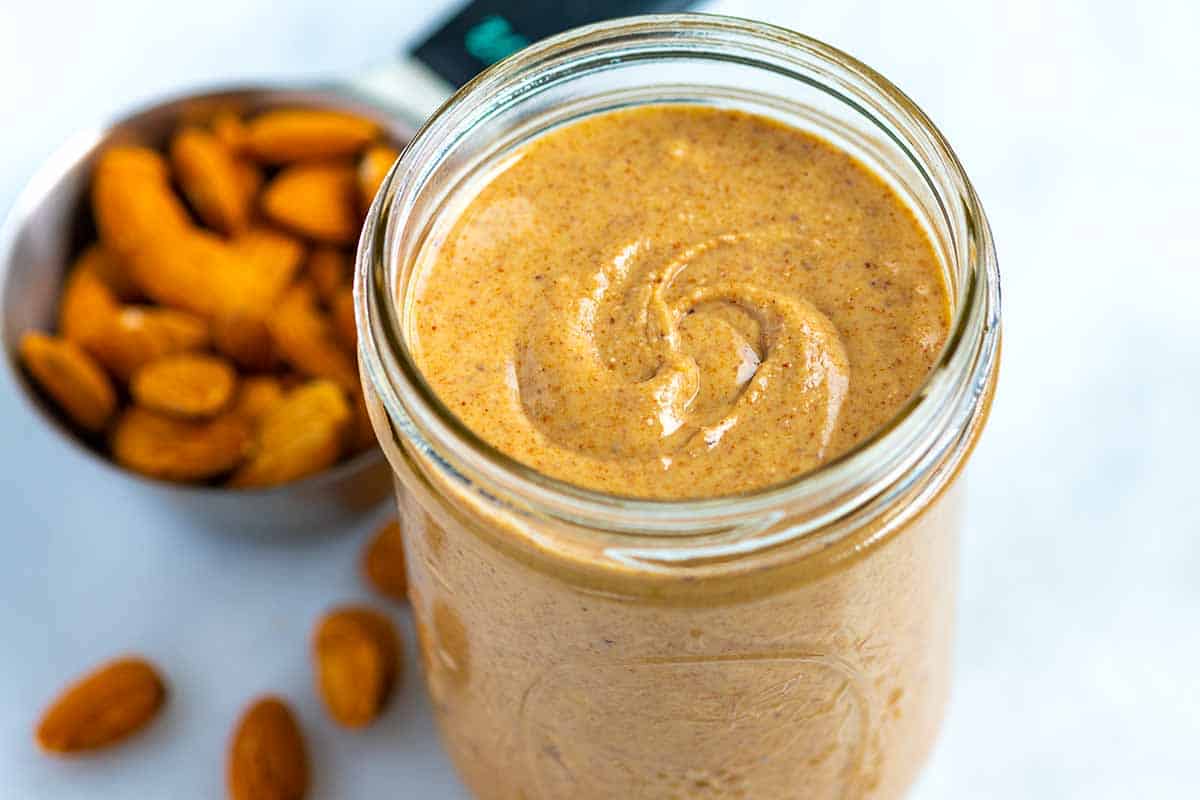 Read more...
<< Start
< Prev
1
2
3
4
5
6
7
8
9
10
Next >
End >>
Results 78 - 88 of 610
Quotation
"To see we must forget the name of the thing we are looking at."
Claude Monet