ROIDMI Eve Plus: Get Rid Of Pet Hair Without You Lifting A Finger
Saturday, 06 November 2021
ROIDMI Eve Plus robot vacuum is born for your pet hair trouble.
Many people have dogs and cats. They are a lot of fun. But they can also cause some serious trouble simply by shedding.
ROIDMI Eve Plus
is specially designed for this hair problem.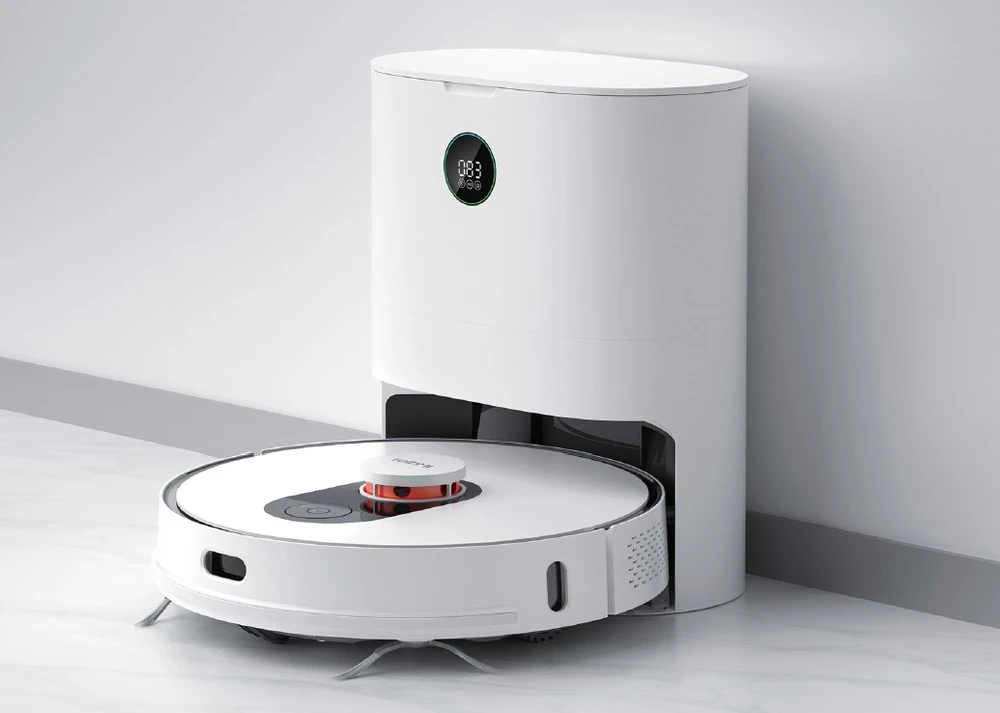 High suction & no entanglement. ROIDMI Eve Plus has a beefy suction of 2,700pa. It's powerful enough to suck up any pet hair, large debris, or pet food. The large-diameter roller brush and long side brushes are more efficient in cleaning, and less likely to get entangled with hair.
Auto dust disposal to free your hands. The fluffy pet hair can easily fill up the dust box and cause a suction drop. ROIDMI Eve Plus is a self-emptying robot vacuum. The robot will dock back to the dust station when the dust box is full. And then it will resume where it has left. All the waste goes to the 3-liter enclosed dust bag which is enough for 2 months in general. Once the dust bag is full, the machine will remind you to replace it with a new one. All you need to do is to open the dust station lid and throw out the bag. From daily cleaning to dust bag replacement, you don't have to touch the dust bag at all.
Sterilization & deodorization. Left untreated for long, pet hair, food residue, and other waste will have bacteria and smells grow in it. ROIDMI Eve Plus robot vacuum has a self-sterilization and deodorization system to address this smelly health threat.
It's fair to say that ROIDMI Eve Plus is the knight in shining armor if you have pets in the house.
ROIDMI Eve Plus robot vacuum is smart in every detail. In addition to auto dust disposal and self-sterilization, it's equipped with the latest gen LDS sensor and SLAM algorithm. If you find your new ROIDMI wandering around the living room when you turn it on for the first time, don't be confused. It's scanning the whole room. With the mapping data in mind, the next time you tell it to clean anywhere, it can automatically plan the best cleaning route.
Moreover, ROIDMI Eve Plus is compatible with the Mi Home APP, in which in can see any information of the robot vacuum and remote control it. You can also connect it to your Bluetooth audio. Want it to clean your living room? Simply say so.
The algorithm of ROIDMI Eve Plus can be upgraded OTA to keep the robot up-to-date, ever smarter and stronger.
Quotation
"Liberty is obedience to the law which one has laid down for oneself."
Jean-Jacques Rousseau