Love Is All Around

"Everytime you smile at someone, it is an action of love, a gift to that person, a beautiful thing."

Mother Teresa
Thursday, 21 January 2021
When a loved one results in disability due to natural causes or other causes such as an accident, there is always that worry about how they will navigate through their lives. This is because some of them are subjected to using support equipment and devices and need a partner to help them go about their chores. A right disability support center would be the best solution as well for the affected individual. Below are more tips on why its relevance of such a support organization.
Read more...
Friday, 08 January 2021
If you've never been in an abusive relationship, you might find it difficult to understand why someone might choose to remain in one. For a little explanation, read on…
You would be hard pressed to find a single relationship that is perfect. Every couple will have their ups and downs, arguments and disagreements. That being said, for some, things can spiral out of control and form the basis of an abusive relationship.
For many people looking on the outside, the solution to an abusive relationship might seem obvious – why doesn't the person leave? Well, things aren't quite that simple.
When it comes to abusive relationships, there are likely to be all manner of complexities and caveats that prevent the person from being able to leave. Whether they are suffering
emotional abuse
, physical abuse, or a combination, getting up and walking out the door isn't always an option. To learn more about
what abusive relationships look like
and the reasons someone might choose to stay, read on…
Read more...
Thursday, 07 January 2021
I saw an old man, shrunken in the corner of a room with no animation in his face. He looked abandoned, so I asked, "Are you sad?" He broke into tears and told me that his spouse of more than 20 years had died a week ago. He admitted to me later that he learned a powerful lesson that day. What this old had was pure and simple: loneliness and sometimes the symptom originates not only from the body but is a cry of the soul.
Read more...
Wednesday, 23 December 2020
Everyone needs someone's body in life. It gives them a boost to withstand adversities in both professional and personal front. In brief, without emotional, financial, physical, or social support, species living on Earth cannot survive too long. So, learn the smart ideas mentioned below to make the lives of living beings you love slightly better.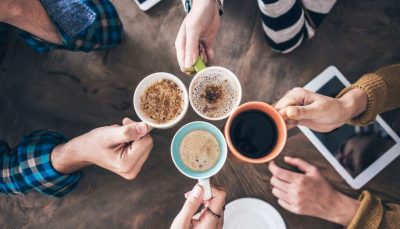 Read more...
Sunday, 06 December 2020
The dating scene can be confusing for many, but you may never know what to expect if you decide to date a Greek. Overall, the rules for going out with someone are still pretty much the same regardless of the nationality of the man that you would want to spend a lot of time with. However, having insights into a particular culture like that of the Greeks ones can help you a long way in the success of the relationship.
If you want to know more tips on how you can handle your man, then you are on the right page. Who knows, the person that you are with right now may be the one for you, and you may expect a ring one of these days.
Read more...
Tuesday, 29 September 2020
Okay, you're going on a date and you already know with whom. That's good news. All that remains is to ensure that the evening will not top your list of "10 most embarrassing events in my life."
Read more...
Wednesday, 23 September 2020
Though we all know there are no gains without pains, we always crave to get as much as possible in the shortest time possible. This explains why so many first-time online daters consider online dating a panacea for their loneliness and are confident that they'll hit the jackpot immediately after signing up for some random dating site. In reality, things may get a little bit complicated.
Read more...
<< Start
< Prev
1
2
3
4
5
6
7
8
9
10
Next >
End >>
Results 12 - 22 of 111